Bridal Looks For Small Weddings From Pronovias
The Traditional Small Wedding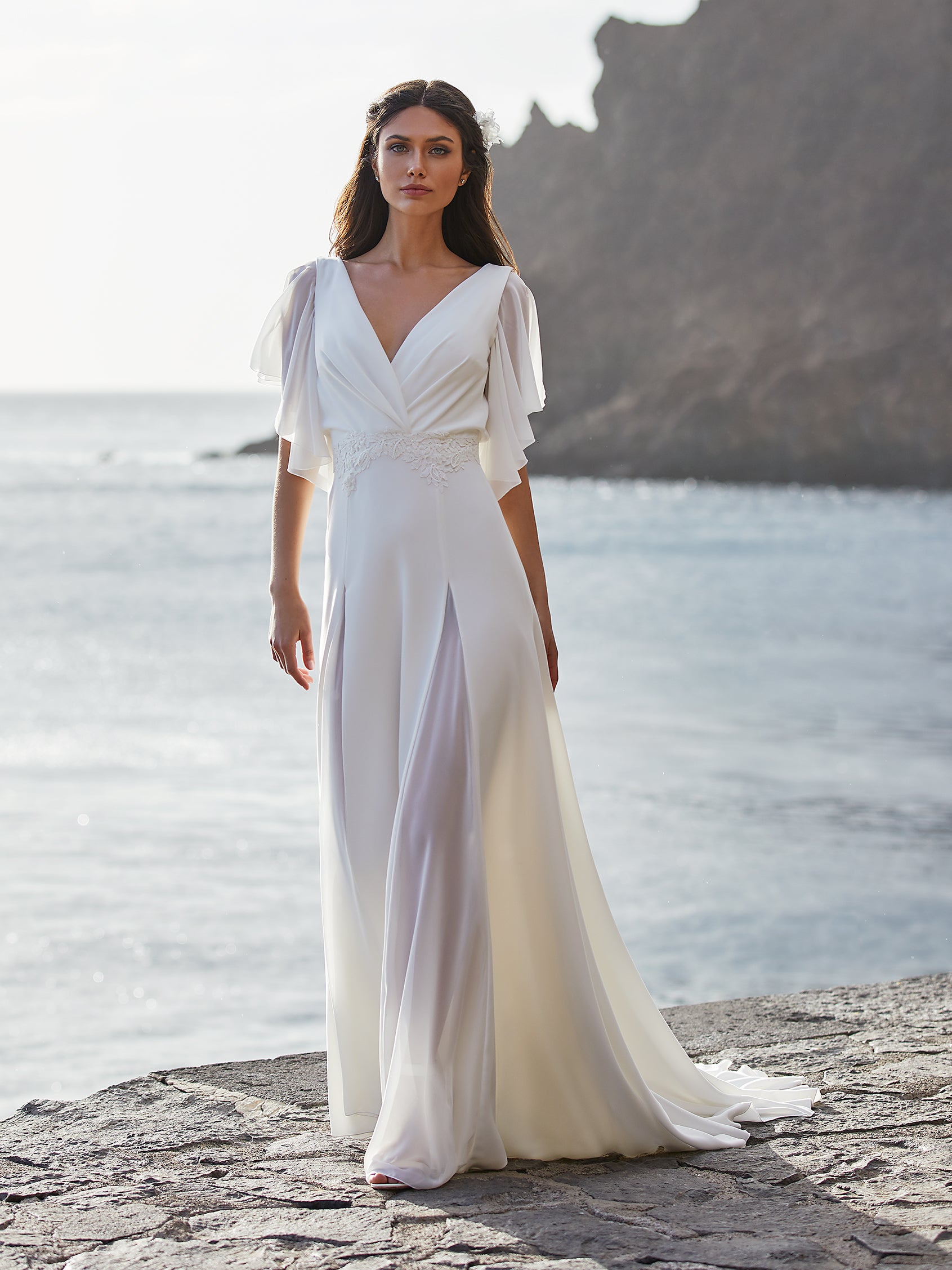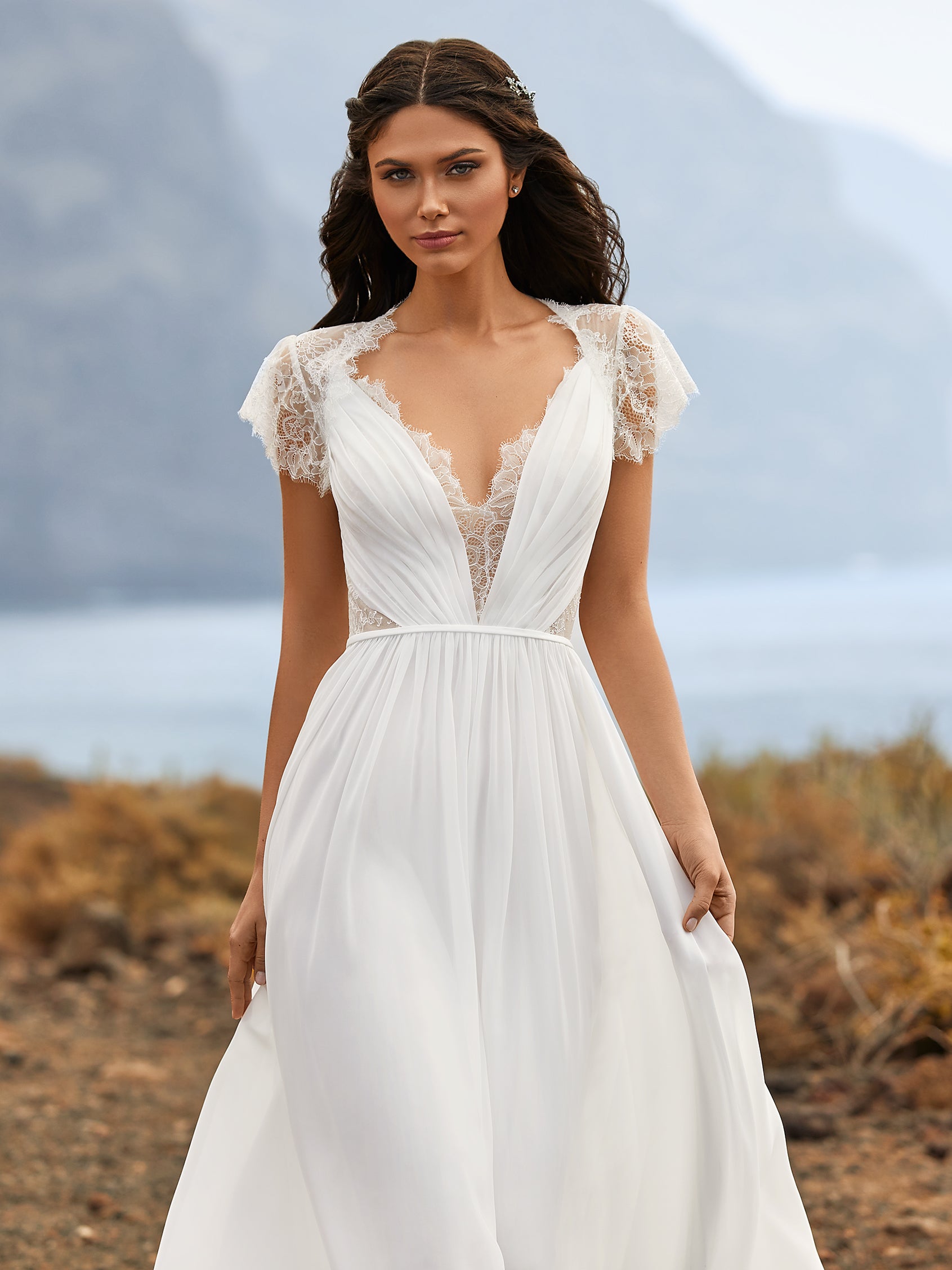 Hopefully, you can still stick to your plans for a religious wedding, but travel and other restrictions have forced you to rethink the scale. Consider making the venue look less 'empty' by filling it with huge floral arrangements, or even photos of guests that are unable to make it – a gesture they are sure to appreciate.
Pronovias simple wedding dresses are perfect for pared-down religious ceremonies; think classic A-line silhouettes that express the romantic essence of the occasion. (And lets face it, what the world needs now is love.)
The elegant 'New Drapes' from Pronovias 2021 collection encapsulate the intimacy of a traditional small wedding with youthful, goddess looks featuring softly gathered skirts and precisely measured adornment.
The Private, Intimate Wedding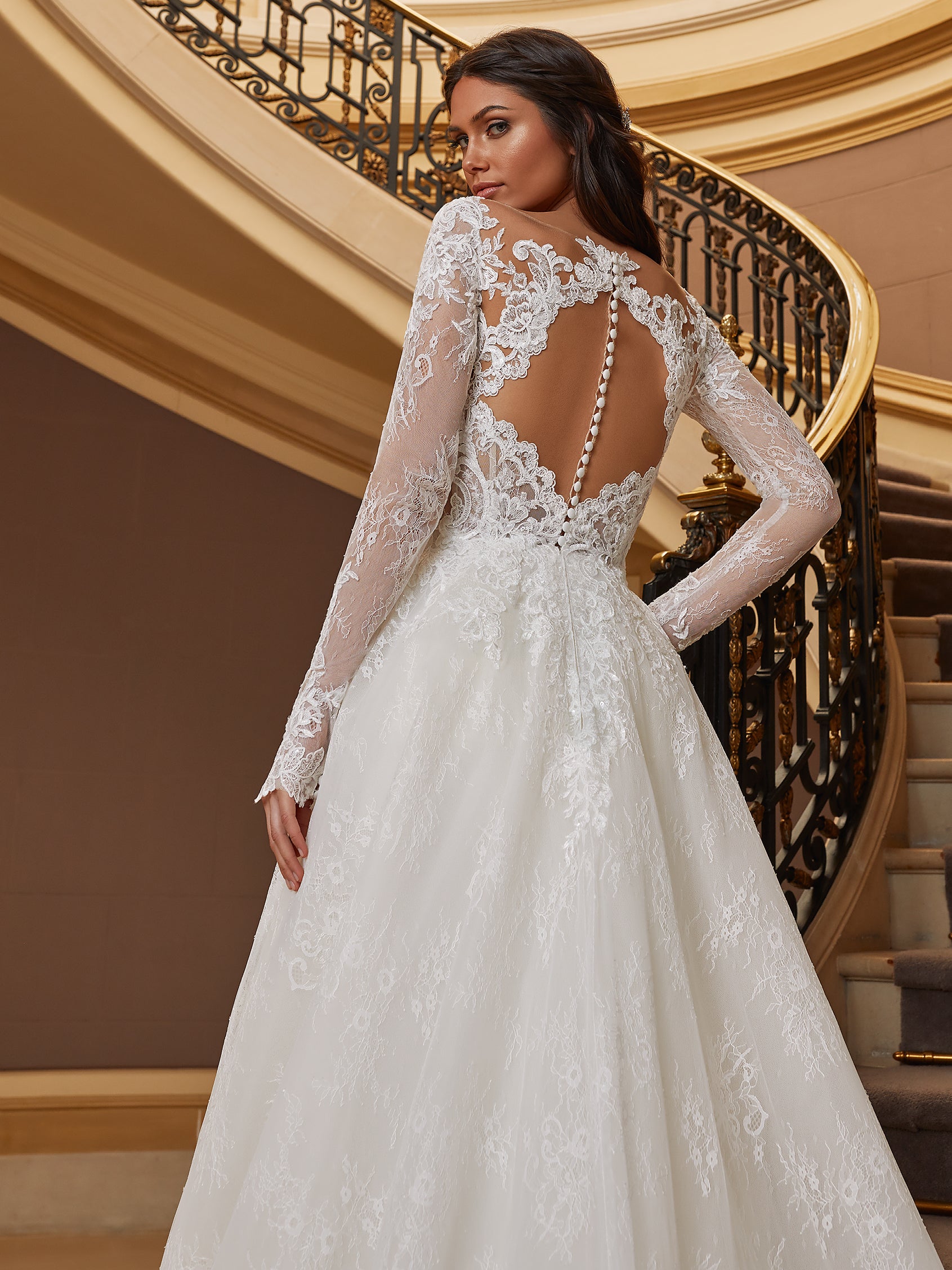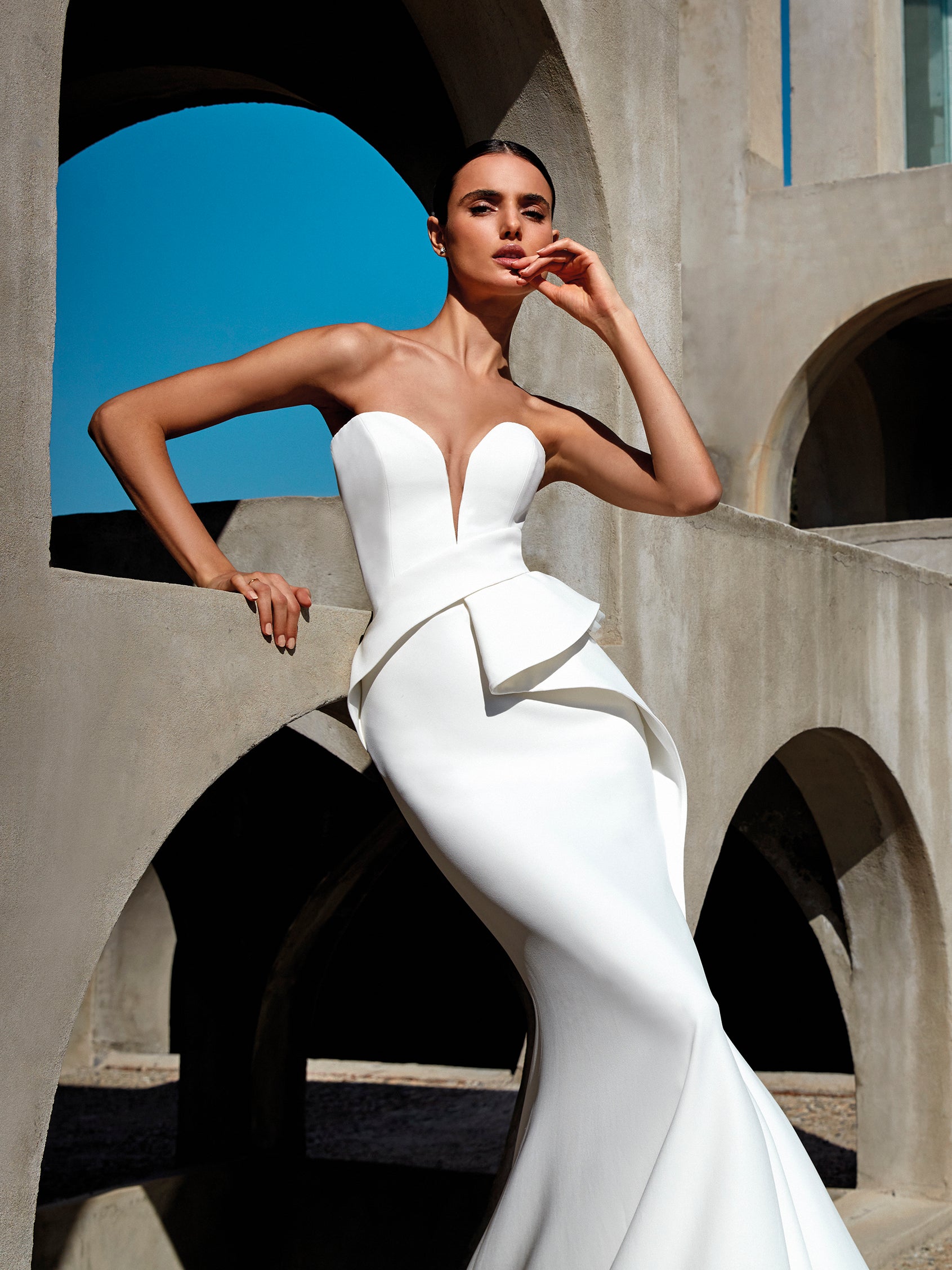 The City Hall Wedding