Amaia & Iker
#PRONOVIASBRIDE LOVE STORY
It started off so well. Up until March 2020, when the pandemic hit, we had already been organizing our wedding for a year. We had happily marked off each day on the calendar until the big day – August 22, 2020.
We always knew there would be a few challenges along the way, but we never imagined anything like what was in store.

When the situation went from bad to worse, we kept saying to ourselves, "All will be fine – we have until August, right?" But things didn't get better.
We accepted the fact, and it wasn't easy, that our wedding wasn't exactly going to turn out as planned. We knew that certain guests wouldn't come because they didn't feel comfortable.
Changes? Yes, plenty! And they continued right up until a few days before the wedding.
But at that point there was no going back. And when the big day finally arrived, it was so much more than we expected!

Never in our wildest dreams could we have had imagined such an emotive wedding. Of course they all are, but I think being in the situation we were in taught us a lot about life. We are used to seeing and attending weddings full of incredible details that seem like they have stepped out a movie – the type of wedding everyone dreams of. But I think that sometimes we need to step back and see what really matters, remember why we want to get married, and just what we are celebrating.
Not being able to touch, hug or kiss can make anyone think that a wedding would be very 'cold' and distant. But we felt a warm presence from every one of our guests at every given moment, from the beginning to end, from the day we started planning to the big day, even through the most difficult moments.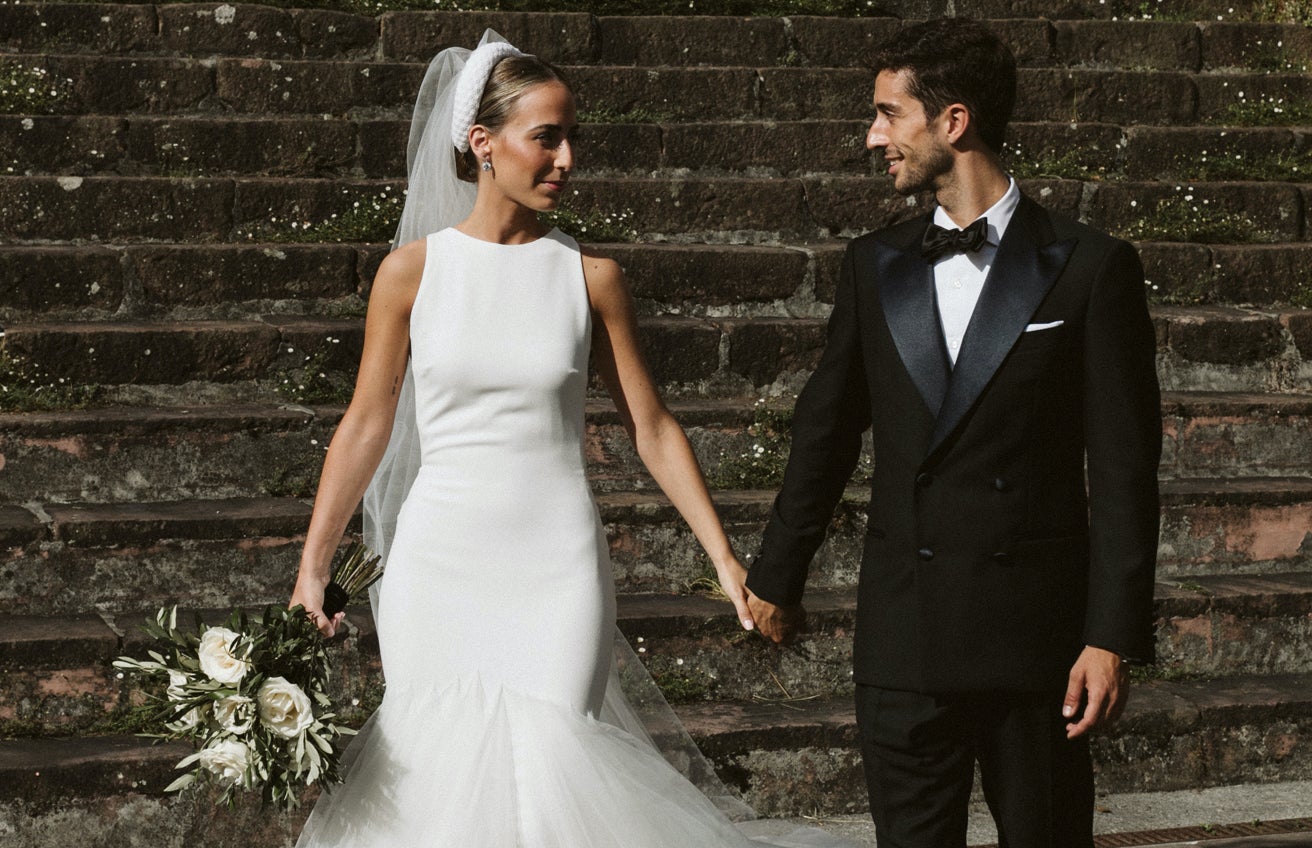 There is never one 'right' decision. Each couple takes their own and all are valid. In my view, if you do decide to go ahead and not cancel your wedding then be prepared for a tsunami of challenges. But hold tight. When the day comes, it will all be worth it.
Best wishes, Amaia