Miriam & Fabian
#PRONOVIASBRIDE LOVE STORY
We were supposed to get married at a very nice, luxurious hotel with a lot of dreamy decorations, but we had to cancel everything one week before the wedding because of the new restrictions imposed.

But we didn't want to postpone, so we remembered that we are doing this for us, not for the guests or for the decorations, so why not elope somewhere nice just with our families and closest friends?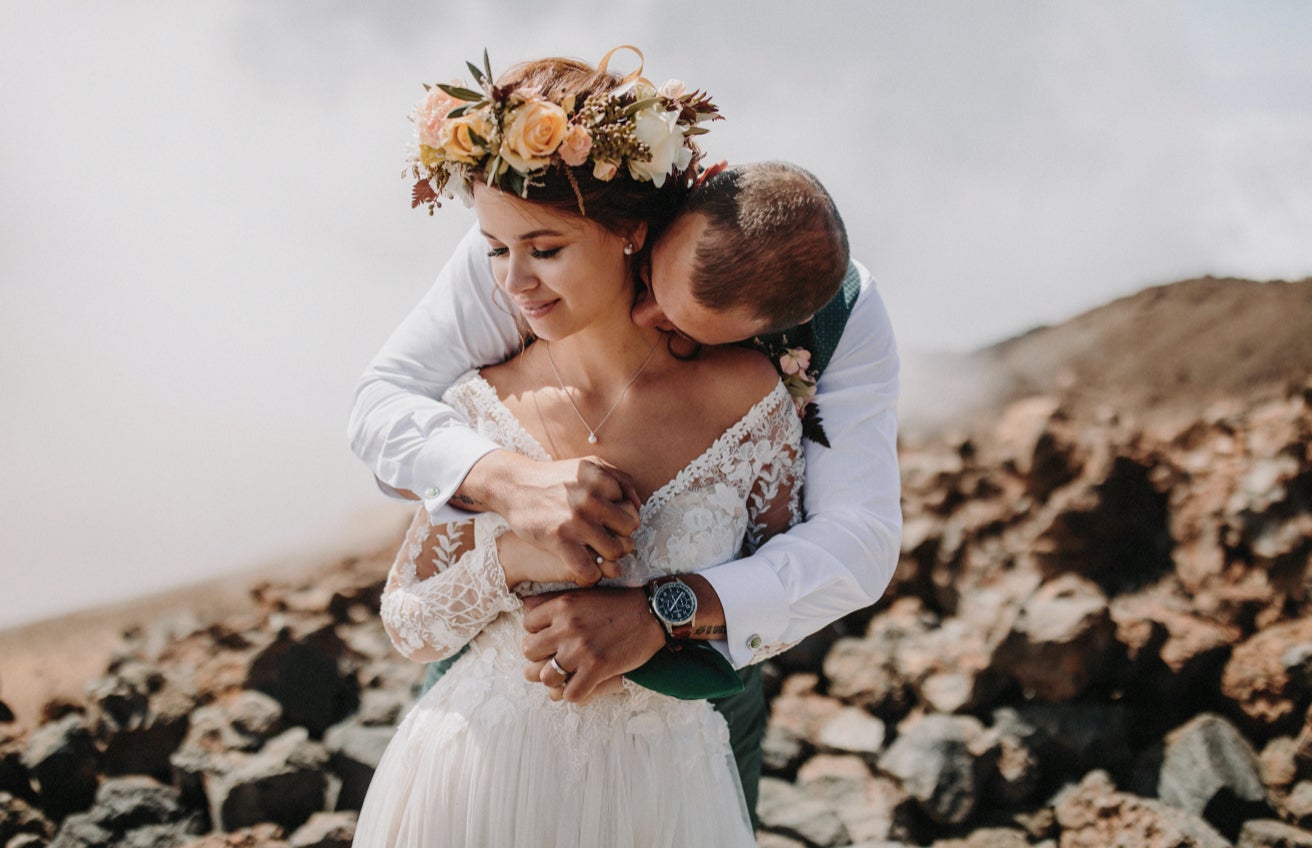 We thought there's not a more special place to get married than on top of Teide, a volcano in Tenerife. We reached the peak in a cable car, and the ceremony was conducted by an official who agreed to marry us there.
We became the first couple to ever get married on the top of Teide, which is the highest point in Spain.
Big hugs, Miriam.