THE PARTY EDIT 2020 COLLECTION HAS ARRIVED!
The new 2020 collection of The Party Edit by Pronovias is an exclusive selection of special gowns with an elegant fit featuring the latest fashion trends. This edit is designed for stylish women of all ages to look amazing at any special occasion, day or night. Let's unleash your most glamorous side!
INTRODUCING THE PARTY EDIT
This is the year that The Party Edit by Pronovias will make you glow at every event you attend. The collection introduces eight trend-led families, each offering a mix of styles, such as jumpsuits, short dresses, long dresses and two-pieces, all crafted in a variety of fascinating colors and exclusive fabrics. LET'S GET STARTED!
A TOUCH OF SPARKLE
This selection of elegant dresses comes to life in beautiful and sparkling details, such as beaded patterns, embroidered straps and glittering effects, perfect for those seeking a sophisticated look with a touch of glamour.
A TOUCH OF LACE
This discerning collection features short and long dresses in different volumes, from sexy mermaid shapes to dramatic ballgowns. Lace bodices, illusion sleeves and unique necklines are some of the details to give the classic fabric a more modern feel.
THE DRAPES
A variety of unique, handmade draping effects envelope the body in ultra-feminine elegance. This delicate selection comes in many different materials, from pleated chiffon to voluminous tulle.
THE SEQUINS
This family boasts the highest level of sparkle in The Party Edit Collection! Featuring dresses in all-over sequins with eye-catching and flattering cuts, made for the most glamurous occasions.
THE TUXEDOS
In response to the demand for a more elegant and formal look, this line features perfectly-cut suits and dresses. For those looking for a stylish impression!
THE ESSENTIALS
These gowns are a must-have addition to any wardrobe, with long and short proposals that can be styled up and down to be worn both day and night. They are the perfect answer to those looking for a simple but chic look.
AND TWO NEW STYLES TO MAKE YOU GLOW LIKE NEVER BEFORE!
THE RUFFLES
As the trend for ruffles has become incredibly popular, we have created a short line of stunning dresses for an elegant look with a modern twist.
THE METALLICS
This new family is the most fashion-forward. Crafted from three stylish materials (lamé, brocade and shimmering tulle), this collection is isnpired by the latest catwalk trends.
- BE THE PERFECT GUEST AT ANY OCCASION -
ARE YOU HONOURED TO BE A BRIDESMAID OR MAID OF HONOUR?
Discover our selection of perfect gowns to make you feel the perfect and most confident friend in the world. Soft laces, exclusive embroideries or draped materials are a must in this wonderful role.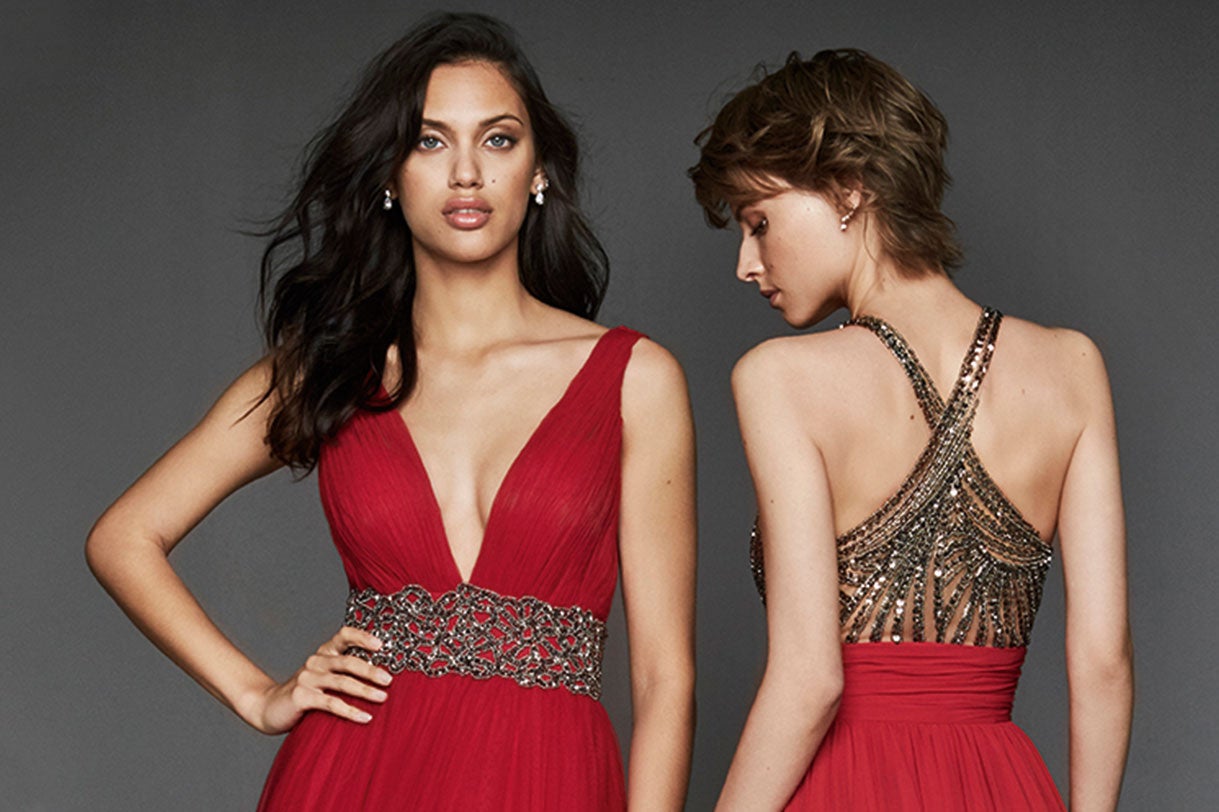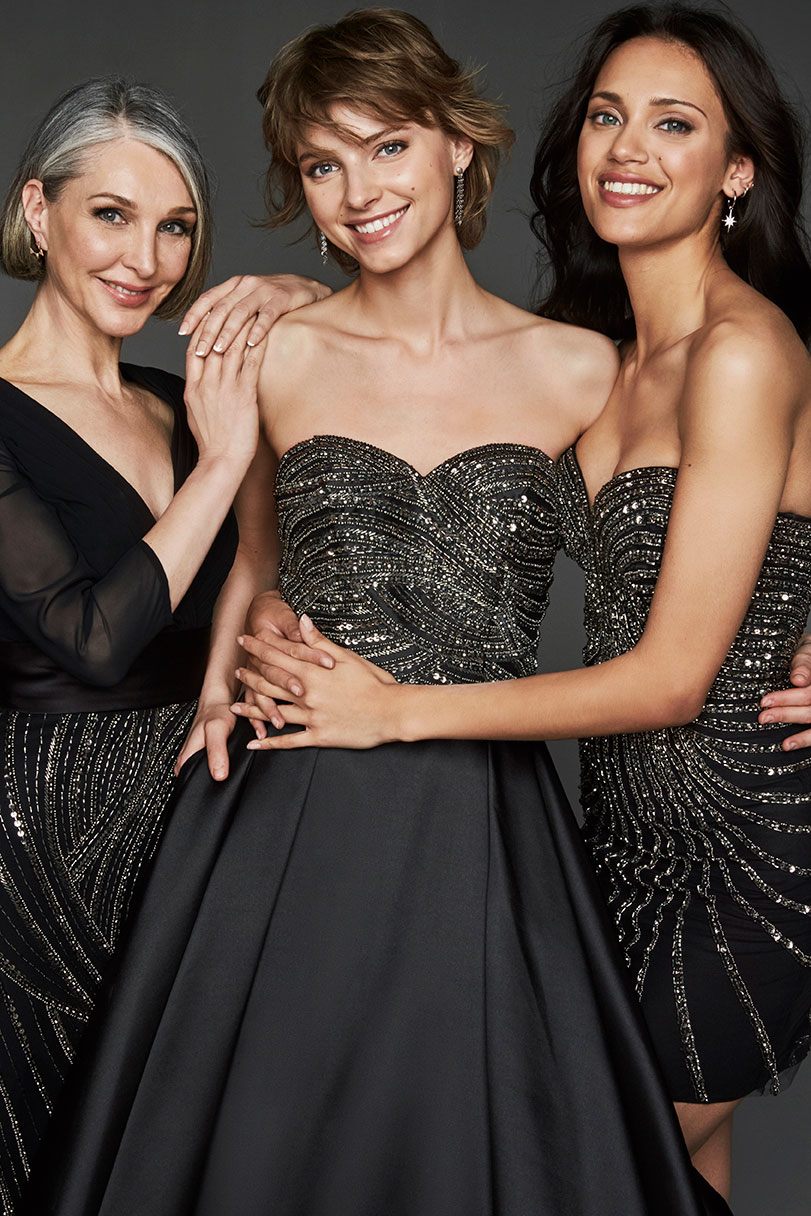 AND IF YOU ARE THE MOTHER OF THE BRIDE OR THE GROOM…
WE HAVE THE PERFECT OUTFIT FOR YOU!
Get an exclusive and elegant look for your son or daughters' special day. We have the perfect fit to make you feel effortlessly radiant and gorgeous.
OR ARE YOU GETTING READY TO ASSIST AT THE FRONT ROW?
Feel like a real star stepping onto the red carpet with our selection of shiny and sequined gowns. Mermaid silhouettes with leg cuts are essential! Don't let them get away!
AND IF YOU WANT MORE, DON'T MISS THE OPPORTUNITY TO SEE THE COMPLETE COLLECTION
Visit us at your nearest store before they run out! Alternatively visit us online and you will find exclusive online models!