Hayley & Brandon
#PRONOVIASBRIDE LOVE STORY
Brandon and I started dating 2010, and got engaged in 2019, so 2020 was the perfect year to get married. Unfortunately, like so many other bride and grooms, COVID hit us hard when we realised that or wedding dreams might be postponed.

We stood firm though, and kept our date locked-in hoping that by September restrictions would have eased and that the virus would be under control. We came to terms with the fact that even if it meant our initial 140-person guest list had to drop down to only twenty, the reason for the wedding was to signify our love for one another. We knew that no matter how many of our loved ones we were able to come, we had their love and support. On the day of the wedding, we were lucky enough to be able to host all 140 guests, which meant we had everyone that we love there to celebrate with us.
Although there were still dancing restrictions in place, and we were unable to have our feasting menu option, we were able to mingle, move around and enjoy ourselves like normal. To this day, our guests still tell us that it didn't feel anything like a 'COVID wedding'.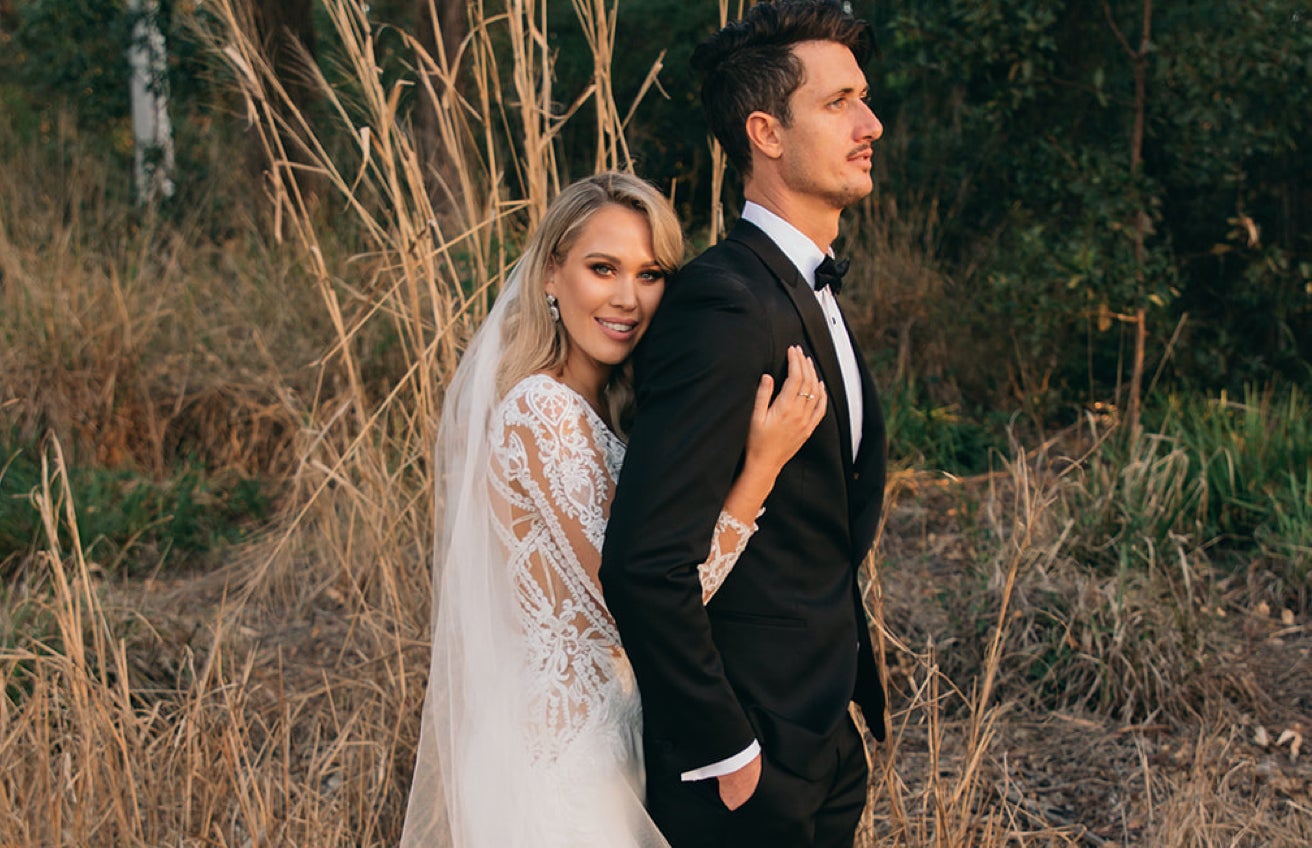 My advice to brides planning a wedding during these really times is to keep your eye and your heart on what's most important for you. For us, friends and family are huge in our lives, so the initial thought of not being able to have them all there on our wedding day was hear tbreaking. However, Brandon and I came together regularly to remind ourselves what is most important, and what it meant to become husband and wife, to start our next chapter after 10 years together.
Kissy Kiss, Hayley!