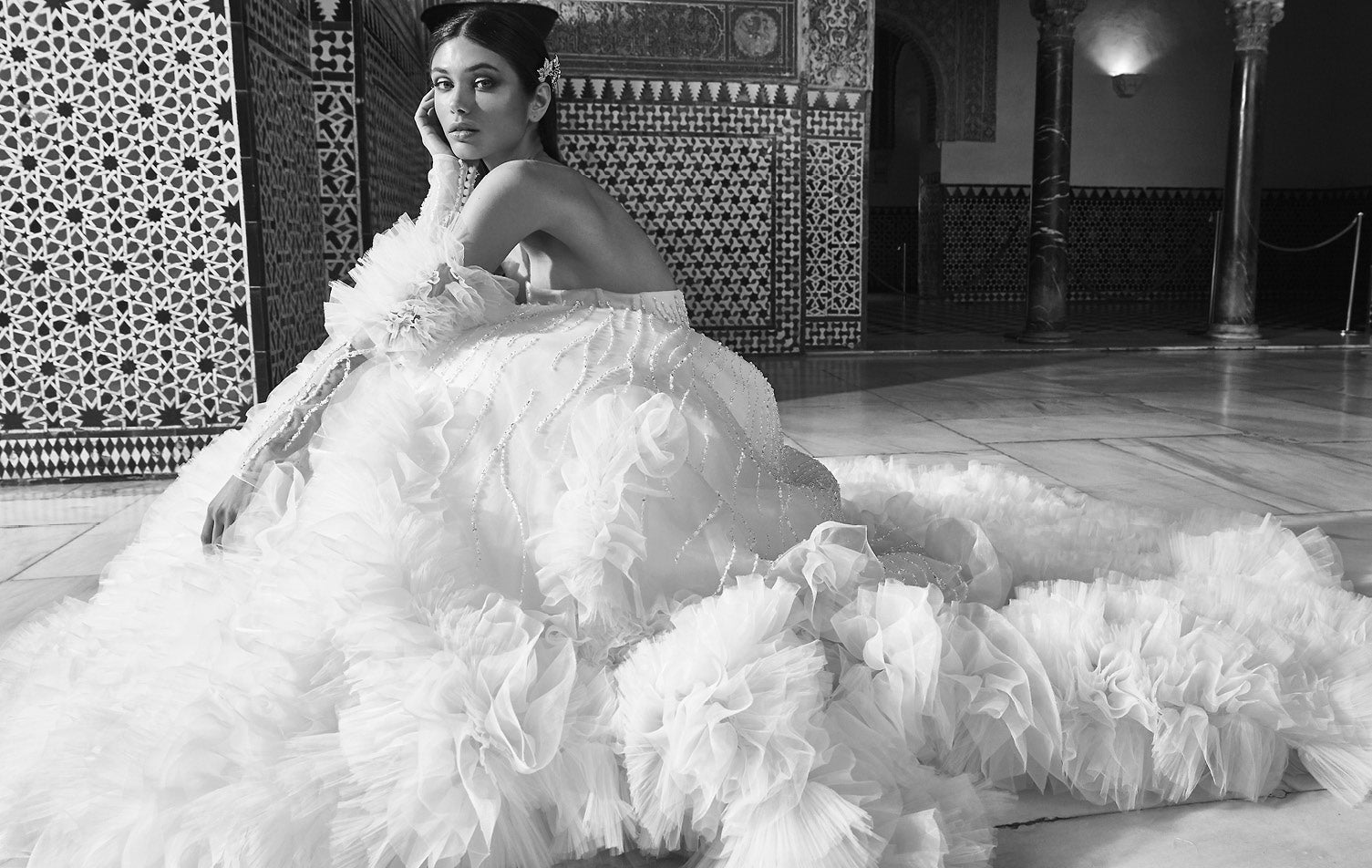 Dreams of 1001 Nights Provide the Inspiration for Pronovias Privée 2022
Ancient Kasbahs and lush desert gardens are the inspiration behind OASIS, the new Pronovias Privée collection for 2022. The dresses take you on an exotic journey to a magical oasis, a mystical place where harmony reigns, and breathtaking beauty occurs.
"After a year of not being able to travel, I believe we all need some fantasy and escapism," says Alessandra Rinaudo, Pronovias Group chief artistic director. "This collection has been inspired by my travels to exotic places, both real an imaginary. As brides are once again able to make their wedding plans, the dresses offer a dream of '1001 Nights', a chance for brides to cast a magical spell on their wedding day."
The Oasis collection unfolds with lightweight ethereal volumes, handcrafted 3D flower appliques, precious beading, and metallic embroidery and laces reminiscent of lush, secret gardens and arabesque artwork.
Pronovias signature silhouettes such as mermaid, princess and ball gown have been endowed with shimmering golden thread, abstract lace placements against satiny mikado and silky soft tulle, and regal trains that will make brides feel like mythical goddesses.
Oriental 3D Blossoms.
Reminiscent of lush patio gardens in oriental palaces, the 3D flower trend reaches a new level of artistry and glamor in the OASIS collection. Faultlessly crafted appliques feature on shoulders and necklines, and gracefully embellish the length of the gown. The Mogra dress, expresses this trend with bursts of organza flowers over the bodice and skirt. A matching cape completes the look, or can be accessorized with more minimalist wedding dress styles to add an enchantingly verdant accent.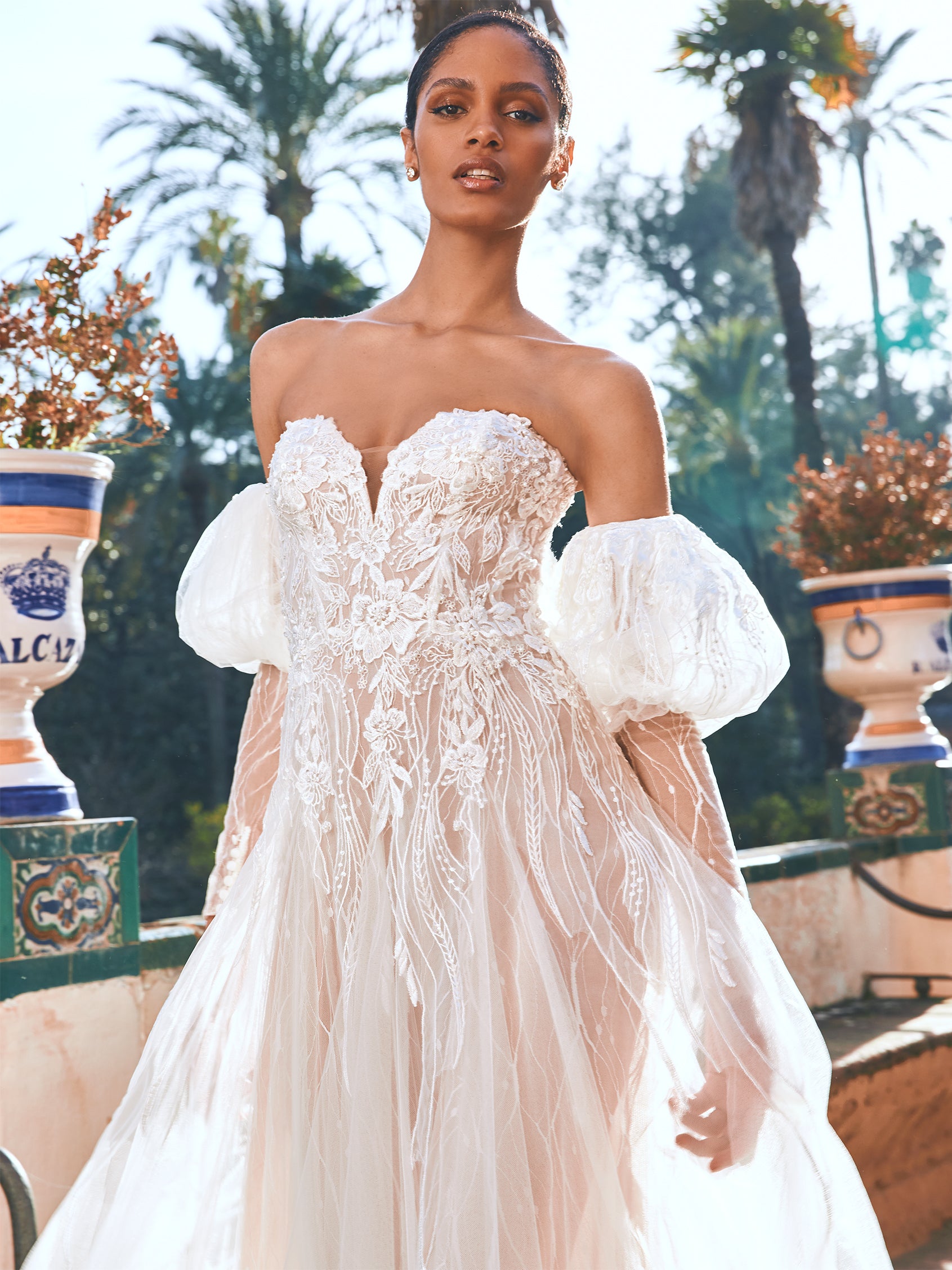 Lace Meets Exotic.
Lace is the perfect medium to describe the precious, arabesque geometry of oriental architecture and the intricate, organic patterns of palm fronds, leaves and exotic bird feathers. The breathtaking ball gown dress Natrun commands the room with its regal train, heavily textured lace bodice, and Chantilly layer on the skirt, creating a magical princess look with drama and head-to-toe glamor.
The New Neckline.
Eye-catching asymmetrical necklines are a new trend directive in OASIS. With drapery, lace and precious beading, the new neckline highlights the décolleté and creates allure with off-the-shoulder and one-shoulder silhouettes. Havasu is a perfect example of framing shoulders and bust with a combination of artful draping over an inner, lace corset, creating a goddess look that will bewitch the entire room.
Delve into more mesmerizing looks from the new Pronovias Privée OASIS collection, and let your imagination run wild for your wedding day.